Technology has become downright personal. It will guide us on what to do, where to go, how to get there, and so on. Imagine that when you walk to the bus station, you will receive ticket and train information through your mobile phone; When approaching the exhibitions in the museum, you will immediately get a rich introduction via smartphone; When you come to an unfamiliar city, there will be a variety of eating and entertainment strategies on your phone; When approaching the hotel, your phone will receive room type and service recommendations.
Bluetooth beacon technology makes these imaginations a reality. High-tech is an important driver of hotel development, and experiential hotel services based on beacon technology will become a powerful tool for hotels to increase online conversion rates. In this article, we're going to discuss what a Bluetooth beacon is and how beacons in hotels can improve the guest experience.
What is Bluetooth Beacon
Bluetooth beacon is a new generation of near-field communication technology based on Bluetooth 4.0, which can be regarded as a small information base station. Multiple beacons can form an information service network that can push information to nearby devices through Bluetooth low energy based on geographical location. Beacons can help users acquire the information around them, and play an important role in navigation.
After the launch of this technology, tech companies, whether large or small, all wanted to gain a share of this big pie. In September 2013, Apple released mobile devices, announcing that they would be equipped with new features of iBeacon. Qualcomm and Paypal also stepping up in pushing beacon hardware based on Bluetooth low energy. Hotel services have always put guest experience first, and customized application services based on beacon technology are exactly what hotels expect. Hotels can enter local marketing faster and more efficiently.
How does beacon technology work in smart hotels
BLE beacons open up new possibilities for hotels by taking advantage of geo-fencing. They can be placed anywhere in hotels or the outer surroundings. As long as you take your phone with you, beacons make it easier to access hotel amenities and services. It is also a good way for the hotel to further develop its marketing strategy by combining beacons with its customized app. By collecting relevant insights about guests' behavior, such as which areas of the hotel are the most popular and when they are mainly used, hotel managers, can choose the right time to provide upgrade or upsell products and services, thus providing guests with a more seamless experience.
Typically, beacons can transmit signals ranging from 20 meters to 300 meters and connect to smartphones in a specified area. When a guest enters a specific beacon range, the Bluetooth-enabled smartphone will send the ID associated with that signal to the cloud, and the server will respond to perform the actions associated with that ID. Guests will then receive a corresponding push notification with basic information about the hotel facilities, as well as special location-based offers.
Seven Implementations of beacons in hotels
Hotels all over the world are adopting beacons as an e-concierge, offering express check-in, virtual maps, and a platform for easily ordering food or requesting hotel services. It's true that beacons can provide a full range of services for hotels, but keep in mind that continuous messages may harm the hotel's credibility. It is very important to place beacons properly and provide customers with appropriate offers, notifications, and alerts. Here are some ways that beacons can provide many different benefits.
Choosing a Hotel
Whether you are a traveler in a big city or a local needing a rest from the run-of-the-mill, Beacon technology delivers a more personalized experience based on geographical location through your mobile devices. By leveraging beacon technology, hotels can push effective hotel information and contextual advertisements to near passers-by before customers book hotels. Customers within the specified range can sense the signal transmitted by Bluetooth beacons, and then they can receive the corresponding hotel location information, as well as pushed coupons, etc. In this way, hotels are given priority when customers choose a hotel.
Check-Ins and Check-Outs
No more queuing at the front desk to check in and check out. Once you walk into the beacon-enabled hotel lobby, a check-in push notification will be sent to the hotel app on your smartphone, which automatically displays the reservation so that you can check in digitally without delay. On the last day of your stay, you will receive push notifications – allowing you to either extend your stay or check out digitally. Anyone who has activated Bluetooth through their smartphone can enjoy this self-service.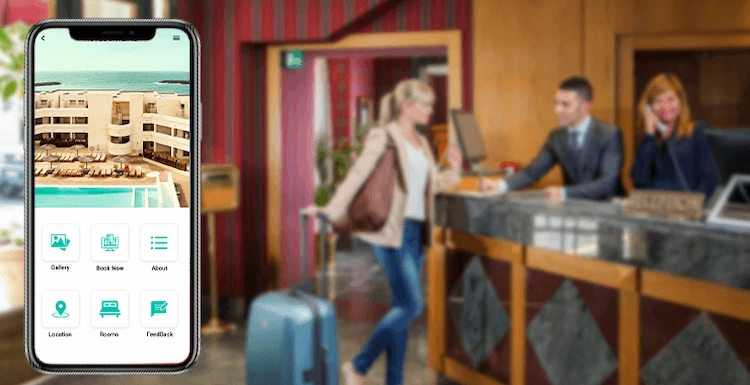 Room and indoor navigation
Beacon technology has been widely leveraged by hotels for facilitating indoor positioning systems. As soon as guests enter the hotel, a smart indoor map can be displayed on their mobile phone to find a room or other indoor locations in the hotel, helping them quickly perceive the layout of the hotel. By interacting with beacons in different areas of the hotel, guests can access information about points of interest and hotel policies.
Keyless entry into rooms
It can be troublesome to lose your keys or cards during your hotel stay. Bluetooth beacon makes your smartphone a digital key to unlock the door, enabling unlocking easier. After check-in, the digital key will be activated on the mobile device of the guest through the hotel application. When approaching his room, the beacon, as the server of the digital doorman, will recognize his smartphone and automatically unlock the room door.
In-room controls
Once guests enter the room, they can use their smartphones to control all the operations, from turning on the lights, adjusting the temperature, and ordering movies or other entertainment, as well as booking room service quickly and conveniently. Of course, all of these can be combined with push notifications to keep guests informed of all the services offered by the hotel, and it can be realized when guests approach specific areas of the room, such as a television.
Enhanced Dining
If the beacon detects that guests are in the room later in the evening, it will push a notification to remind them of their choice of dining in the room. With the hotel app on your smartphone, you can browse the menu, pick up your favorite dishes, and order – all without getting up from a comfortable bed. When food is cooked, it will be delivered to the door of your room.
Special offers and loyalty Programs
The key to beacons is micro-positioning, which can provide more accurate positioning and interactive services, so hotels can provide customers with location-specific offers. These notifications may be dinner offers or discounts for guests who are already in or near the restaurant. Rather than bombarding all guests with all offers, beacons will only send coupons and offers related to the specific context when guests approach a designated area of the restaurant. Positioning-based marketing has a high conversion rate and can improve brand loyalty.
Some examples of hotels leveraging beacon technology
In revolutionizing the experience of guests in hotels, Bluetooth beacons drew the attention of businesses because it helps them to have an in-depth understanding of customer behavior, intelligence, effectiveness, prediction, and staffing needs. These tailored and redefined notifications can create real-time interaction with customers to increase hotel engagement and revenue. Below are some examples of using beacon technology in hotels and resorts.
The James Hotel
The hotel chain has developed a beacon-enabled application to provide a better experience for hotel guests and location-based push notifications for events or purchases. In fact, this customized hotel app, the James Pocket Assistant offers the possibility of checking in, checking out, ordering room service, or communicating with the reception desk.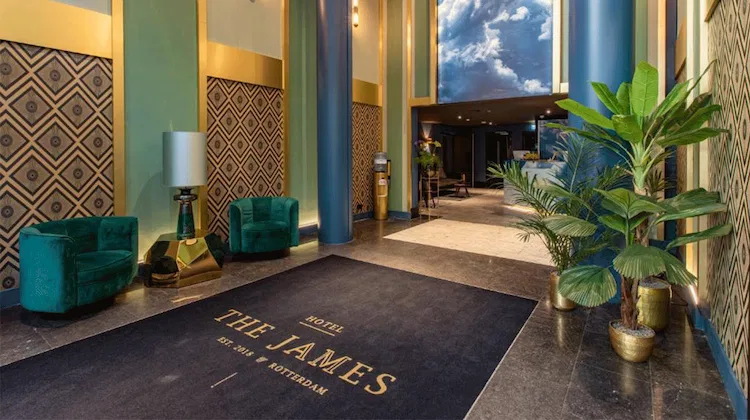 Hilton Worldwide
Bluetooth-based location technology plays a significant role in Hilton Hotels. In order to boost brand loyalty, Hilton cooperated with Spotify, a popular music streaming service, and LiveNation, a well-known concert promoter. Members of Hilton can not only enjoy special discounts for the concert experience but also get well-planned Hilton hiking through Spotify.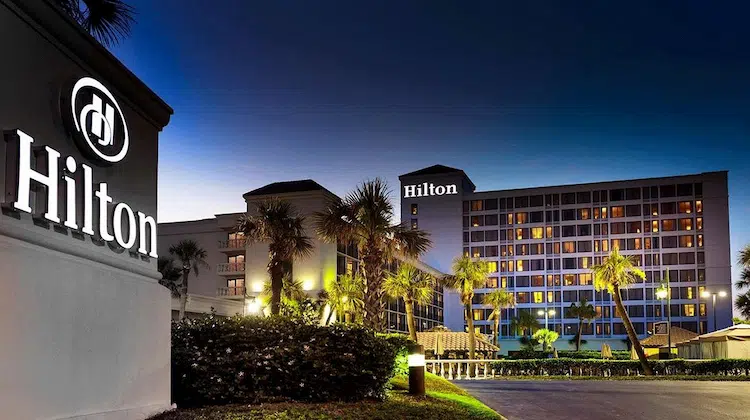 Starwood Hotels & Resorts
Starwood pays great attention to perceiving its guests' needs, preferences, and pain points. It has implemented a new pilot project in two Manhattan and Silicon Valley hotels to address the time-consuming and inefficient check-in process, which allows accelerated check-in and keyless entry. Through a virtual key on their smartphone, guests are enabled to unlock their door with a simple tap using Bluetooth.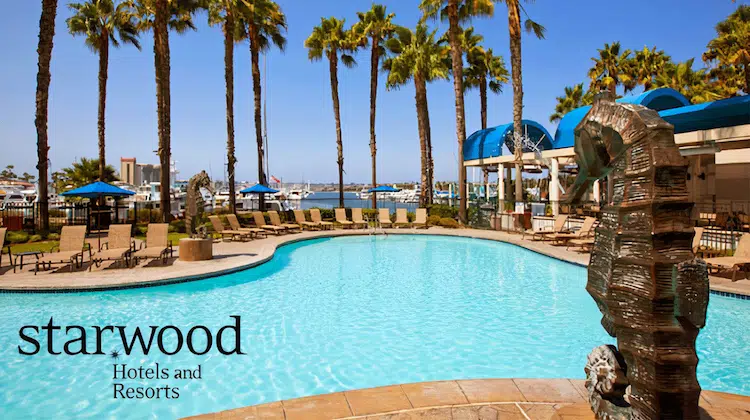 Discover the future of BLE beacons
Nowadays, we are more accustomed to technology and its benefits, as well as the way it creates more choices. Maybe a few years ago, we might have been even more reluctant to give some control of our smartphones to the hotel, but now the advantages of doing so far outweigh the disadvantages. Hotels utilizing beacon technology actually enhance guests' hotel experience, providing a sense of luxury by making services and amenities more accessible.
The global beacon market is projected to reach USD 49.31 billion by 2030. From accommodation and transportation to museums and shops, Bluetooth beacons are transforming every aspect of our daily life. As the number of mobile devices continues to grow and become more common, beacon technology is rapidly becoming one of the best ways to communicate directly with customers and provide them with a rich interactive experience.
Creating the ultimate guest experience with MOKOBlue
With the arrival of a new generation of tech-savvy guests, adopting beacon technology and designing tasteful digital signage will continue to help hotel chains differentiate themselves from their less forward-thinking competitors. If you're wondering about making the most use of beacon technology in your facility, MOKOBlue will satisfy your requirement. Just click on the dialogue box to contact our Bluetooth IoT expert!